Rachel McAdams : The Hollywood Princess
There are so many Hollywood actresses you love to watch their movies and you wanted to know more and more about them. Today we will share some information about your favorite Hollywood Actress Rachel McAdams, one of my favorite actress with a huge variety of successful Hollywood hits.
Rachel McAdams is a Canadian actress best known for her roles in 'Mean Girls,' 'The Time Traveler's Wife,' 'Sherlock Holmes,' 'The Vow' and 'Spotlight.'
"I'm not going to make movies just to make movies. I have to be passionate about it. And at the same time, I can get very distracted when I'm working, and I like to get back to my life a lot."
About Rachel
Rachel McAdams is a Canadian actress born on November 17, 1978, in London, Ontario, Canada. The former child competitive figure skater discovered her acting passion at age 12. She played a teen diva in her breakout role in the 2004 hit film Mean Girls. The actress has also appeared in box-office hits like Wedding Crashers, The Family Stone, The Time Traveler's Wife, Sherlock Holmes and The Vow. She received her first Oscar nomination for her role as a Boston Globe reporter in the 2015 drama Spotlight.
The Beginning
Canadian actress Rachel McAdams was born on November 17, 1978 in London, Ontario, Canada. Her father, Lance, worked as a mover, and her mother, Sandra, worked as a nurse. Together, they raised McAdams and her younger siblings, sister Kayleen and brother Daniel.
McAdams started competitive figure skating at age 4 and discovered acting at age 12, when she viewed a children's theater group performance. "I told my mother that I had to be in it, that I would die if I wasn't," McAdams said in an interview with The New York Times. Her parents fully supported her ambitions, and McAdams joined the Original Kids Theatre in her hometown.
Through high school, McAdams acted in local productions. She went on to study theater at York University in Toronto, where she performed in several stage and student film productions.
'Mean Girls' and 'The Notebook'
McAdams played a title role in the hit teen film Mean Girls (2004), written by Saturday Night Live alum Tina Fey. Appearing with co-stars Lindsay Lohan and Amanda Seyfried, the film opened doors for the budding actress. That same year, she played the lead role in The Notebook (2004), a screen adaptation of Nicholas Sparks's romance novel. She caught the eye of the public in both films, winning two MTV Movie Awards in 2005 for breakthrough female (Mean Girls) and best kiss (The Notebook).
In 2005, McAdams appeared in several films that achieved great commercial success, including the comedy Wedding Crashers, the thriller Red Eye and the dramedy The Family Stone.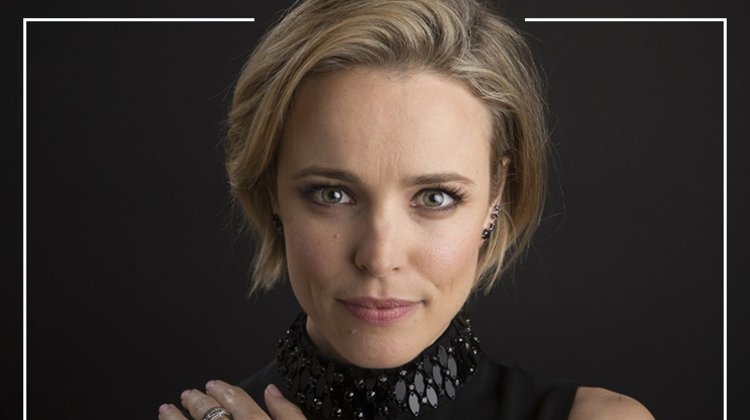 McAdams returned to work in 2008, appearing in Married Life and The Lucky Ones, which both failed to achieve box-office success. Things turned around in 2009, with roles in higher-grossing films like State of Play, The Time Traveler's Wife and Sherlock Holmes.
Her return to prominence continued over the next few years, with critically acclaimed roles in Morning Glory (2010) and Woody Allen's Midnight in Paris (2011)—in which McAdams and her co-stars received a nomination for the Screen Actors Guild Award (for outstanding performance by a cast in a motion picture).
McAdams achieved her biggest box-office success with her leading role ($196 million worldwide) in the 2012 drama The Vow. The film is based on the true story of a husband (Channing Tatum) who tries to rebuild his relationship with his wife (McAdams) after a car crash injury impairs her memory.
The actress went on to star in the romantic drama To the Wonder (2012), the erotic thriller Passion (2012), the romantic comedy About Time (2013) and the espionage thriller A Most Wanted Man (2014).
Rachel McAdams Top 10 Movies